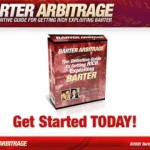 I just recorded another live blistering interview with an original Barter Arbitrage student named David James Ostiguy. This 14 minute recording discusses how David used the techniques in the original Barter Arbitrage 3 years ago to score a 9 bedroom luxury home rental for peanuts.
David is or never was an "affiliate." He was an original student who paid $297.00 for the same product that you all will be getting for a fraction of that. Plus 2.0 is updated with even MORE CONTENT!
This incredible product is so multi faceted that you can use it for a myriad of cash saving and cash generating needs. You are only limited by your imagination. True.
This 9 bedroom house rents for $1000 a day…and rumor has it that President Obama has stayed here. David stayed 3 days and his total out of pocket cost was slightly under $400!!!! THAT COMES TO AROUND $133 BUCKS A DAY FOR THIS CRIB! WTF!
That's the power of arbitrage, baby!
BARTER ARBITRAGE 2.0 WILL BE RELEASED IN OCTOBER, 2013…MY FINAL PRODUCT EVER AND 100% LEGENDARY!
Stay Legendary
Vegas Vince
Barter Arbitrage 2.0