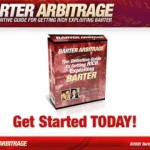 Hey peeps, gonna keep this short and sweet. I totally spaced this site in the updated course PDF and a lot of you are going to want to check out.
Not only is it FREE….but there are a LOT of high end trade opportunities available.
As always due your due diligence but definitely take a look at this site.
For those of you not looking to join ITEX, use this site in conjunction with Craigslist as it should give you a great one two punch.
There are some really cool things on this site….!!!
NEW PEEPS…..GO THROUGH THIS ENTIRE BLOG! THE CONTENT I GIVE AWAY FOR FREE IS WORTH MORE THEN MOST PRODUCTS U WASTED MONEY ON. ALL NEW MEMBERS GET CONSULTING WITH VINNIE!
Stay Legendary,
Vegas Vince
Barter Arbitrage 2.0